NEWS・BLOG
DATE:2023.3.6
CLAIR's Thoughts on development!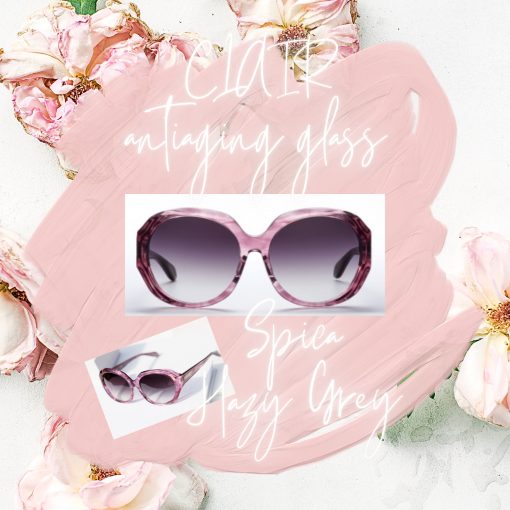 【Design for Sophisticated women】
Based on the CLAIR's timeless and ageless design, the details incorporate Art Deco elements into the round emblem.
The frame material is made of the finest Italian or Japanese acetate, giving the impression to your face a high-quality thickness and a glossy.
【Good Performance】
A unique structure that protects your eyes from UV rays with a light-shielding shield and is effective in skin care.
Uses CR39 lens made in Japan and the anti-reflective coating protects your eyes even from UV rays that enter from behind.
【Manufacturing Process】
CLAIR's handmade sunglasses that have been completed with skilled technology in every detail, including the unique light shielding part.
Specially produced at one of Japan's leading factories with high technology and quality that produces frames and sunglasses for the world's famous brands.  At the world's top class manufacturer, using high-quality materials made in Italy or Japan,  Our 3 models of CLAIR that are built up over time and all made in Japan.
【Quality】
Manufacturing products are using only the highest quality materials and parts.  Its luxurious texture that you can feel when you hold it in your hand.
|
In Sabae City, Fukui Prefecture in Japan, a world-famous eyeglass production area, CLAIR sunglasses carefully made one by one by skilled craftsmen.
Due to the difficulty of processing of its structure and design, it takes much more time and effort to produce than conventional products.
CLAIR's  limited production product that cannot be mass-produced.
【Message from the product manager】
"Luxury brand sunglasses are superior in design and quality, however, it is not sufficient to protect the eyes from ultraviolet rays."
For the last 20 years,  our experience in developing products for famous eyewear brands and artists such as Oliver Peoples,  we have commercialized sunglasses CLAIR that combines functionality and design.
The colors are also by Japanese stylist finished in exquisite color coordination,  we prefer to use it for genuine women who do not compromise on fashion and beauty.
Product shown:
Spica Hazy Grey
wrote: TAKA ROCK Corp.
No. 11 Maida Bldg 6F Hiroshiba-cho Suita-shi Osaka 564-0052, Japan
+81 (06)6338-7535
Mail: info@clair-jpn.com
BACK