NEWS・BLOG
DATE:2023.2.13
Wearing sunglasses block 99% of UVA and UVB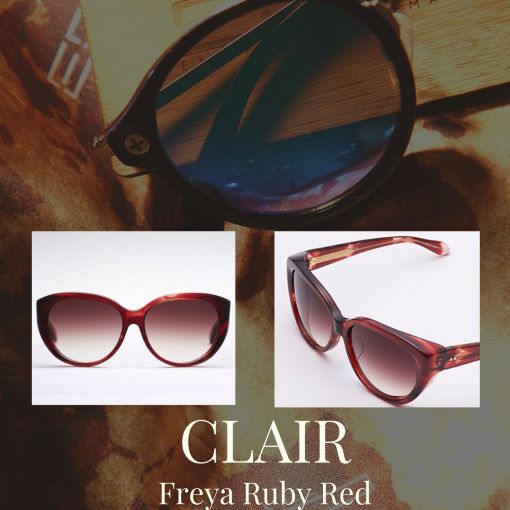 How do you protect your eyes?
Wear Sunglasses: Wearing sunglasses that block out at least 99 percent of both UVA and UVB radiation can help protect your eyes from sun damage.
Wear Protective Eyewear: Wearing protective eyewear when playing sports or doing activities that can cause eye injury is important.
Get Regular Eye Exams: Getting a comprehensive eye exam from an eye care professional at least once every two years is important for maintaining healthy vision.
Rest Your Eyes: Taking frequent breaks from looking at screens can help reduce eyestrain.
Use Safety Eyewear: Wearing safety eyewear when working with tools or chemicals can help protect your eyes from injury.
Eat Right: Eating a diet rich in fruits and vegetables, particularly those that contain antioxidants like vitamins A, C, and E, can help protect your eyes from age-related damage.
 Quit Smoking: Smoking increases your risk of developing cataracts and other eye diseases.
Did you know that UV rays entering your eyes also produce melanin, which causes spots and wrinkles? Even if the UV rays do not hit the skin directly, the UV rays entering from the eyes creates an illusion that "the whole body is now exposed to UV rays" in brain. The delusional brain instructs the skin to produce melanin to protect against UVA. CLAIR's shape of light-shielding frame effectively blocks UV rays that cause stains and wrinkles. CLAIR was developed to prevent skin aging caused by UV rays while enjoying fashion. "Anti-aging Sunglasses" CLAIR sunglasses that combine beauty and functionality for sophisticated adult women.
wrote: TAKA ROCK Corp.
No. 11 Maida Bldg 6F Hiroshiba-cho Suita-shi Osaka 564-0052, Japan
+81 (06)6338-7535
Mail: info@clair-jpn.com
BACK